Stage CMDR is the premier staging company in the United States to select for any pool cover job. Its their specialty. No 2 pools are alike and no 2 property layouts are the same. With the amount of prep work that goes into each pool job and the attention to detail to cover all the angles in the structural design, they guarantee that the stage will perform as if it was constructed on cement. In over 10+ years of building stages over pools and 100's and 100's of pool jobs later, not one pool has been damaged, and not one stage has failed.
There are 3 different ways Stage CMDR can construct a stage over a pool, fountain, or body of water. Different shapes, depths, heights, with or with out negative/infinite edges, water filled or empty, all present no barrier to restrict anyone from renting a pool cover from Stage CMDR.
Multiple different options to give the pool cover different looks and also allow for different uses of the stage throughout the event are available. With all the staging amenties that are available through Stage CMDR, building a pool cover can be budget friendly.
Showcased below are a few before and after photographs showing some of the different design concepts:
A clear and custom painted white pool stage that was a duel purpose surface used for a wedding ceremony and dance floor.
Also added was a small stage over the spa for the DJ.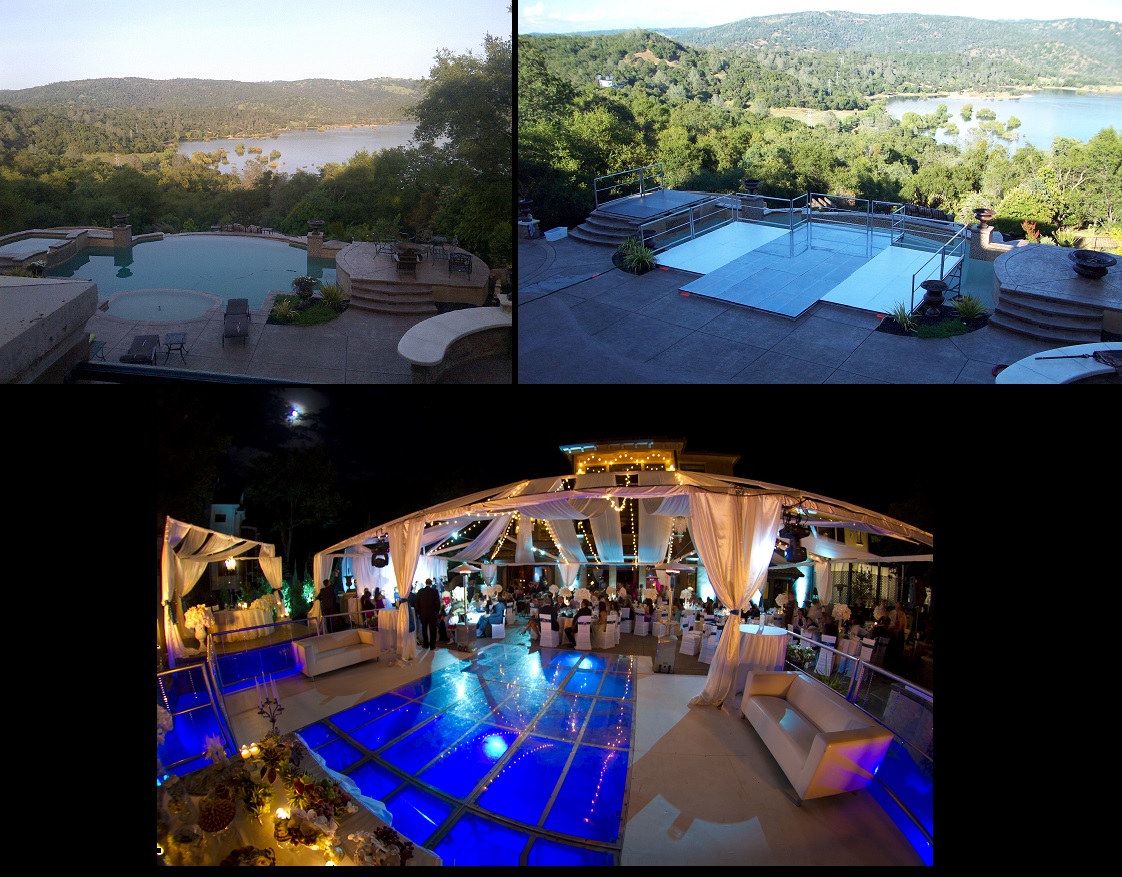 A 51×16 flush mount clear stage over a pool with a negative edge showcased in Napa Valley, Ca.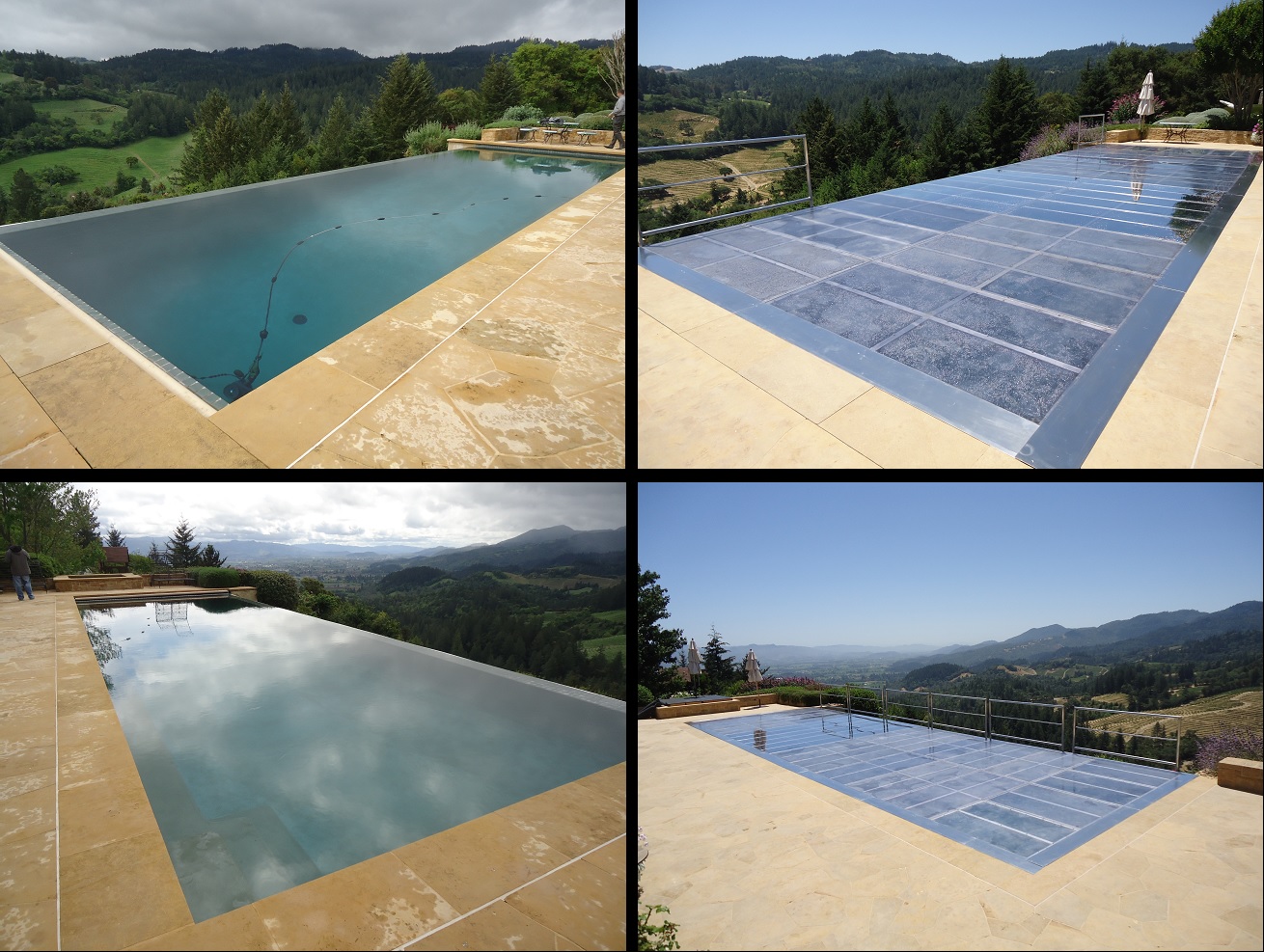 A 28×16 clear stage over a kidney shaped pool with custom painted white transition ramps.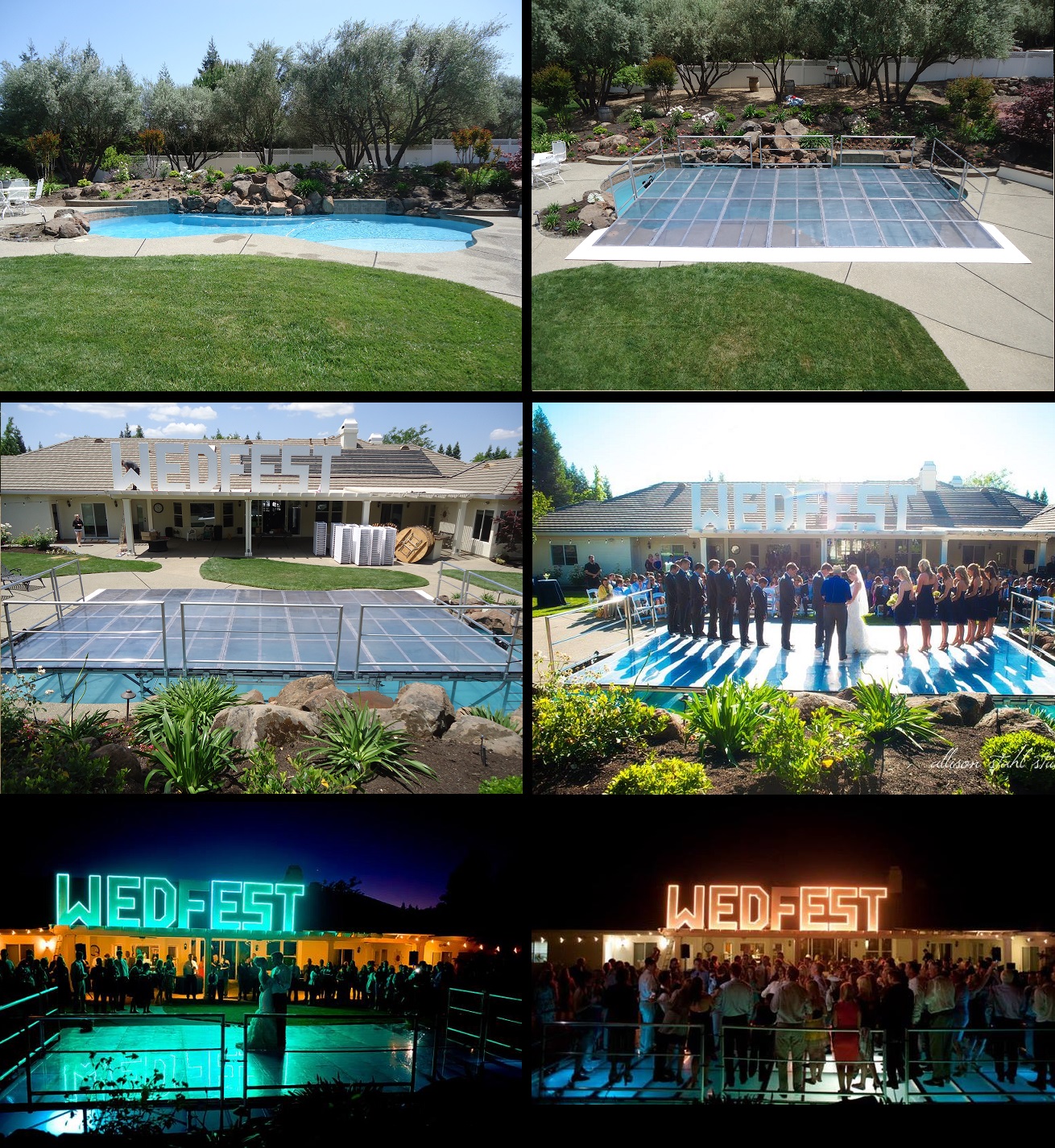 A 16×16 stage with 8′ sound wings.
Top photos show standard black decking and black rails.
Bottom photos show clear decking, silver rails lights underneath the stage illuminating both the stage and pool water.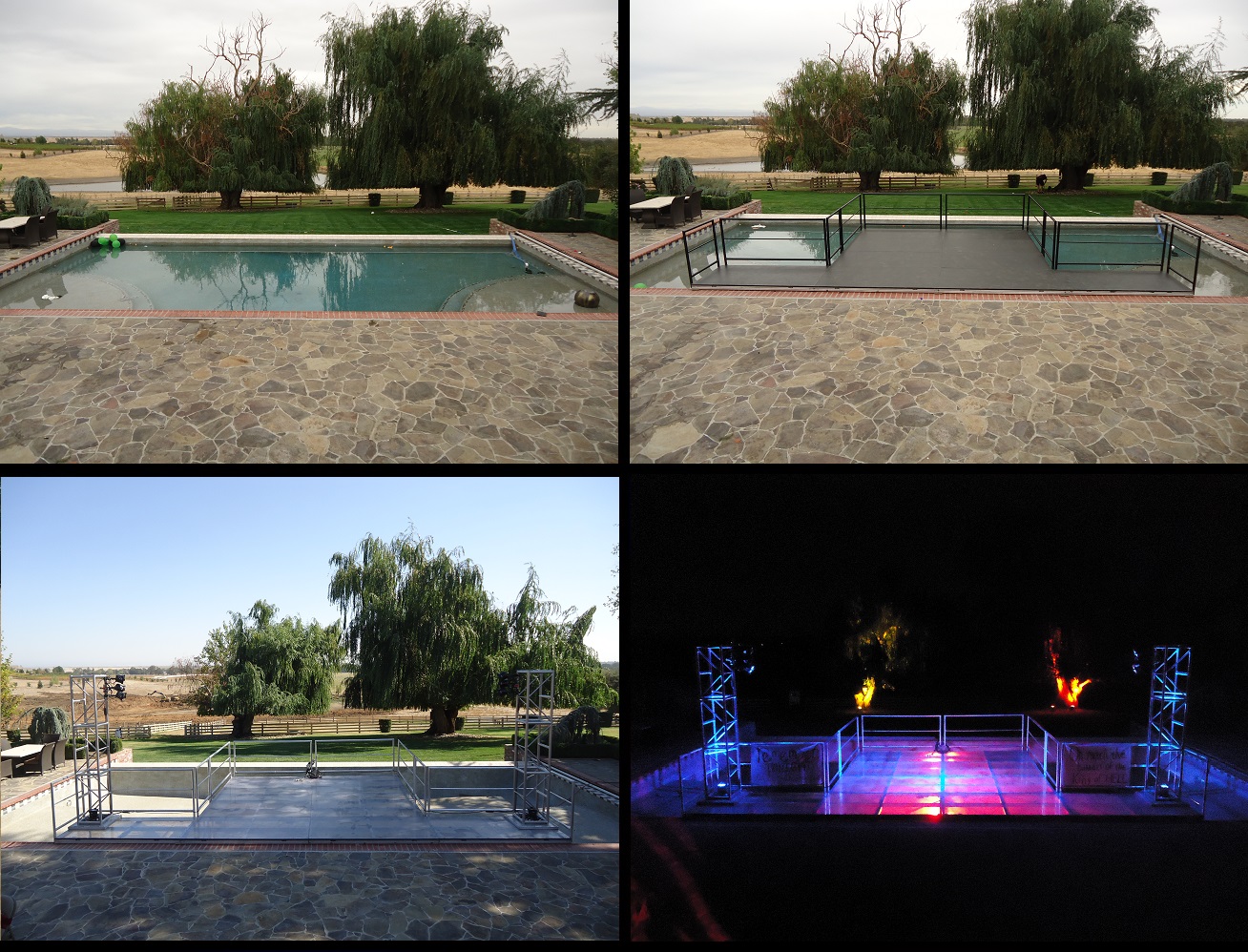 A 40×12 clear stage with no transition ramps.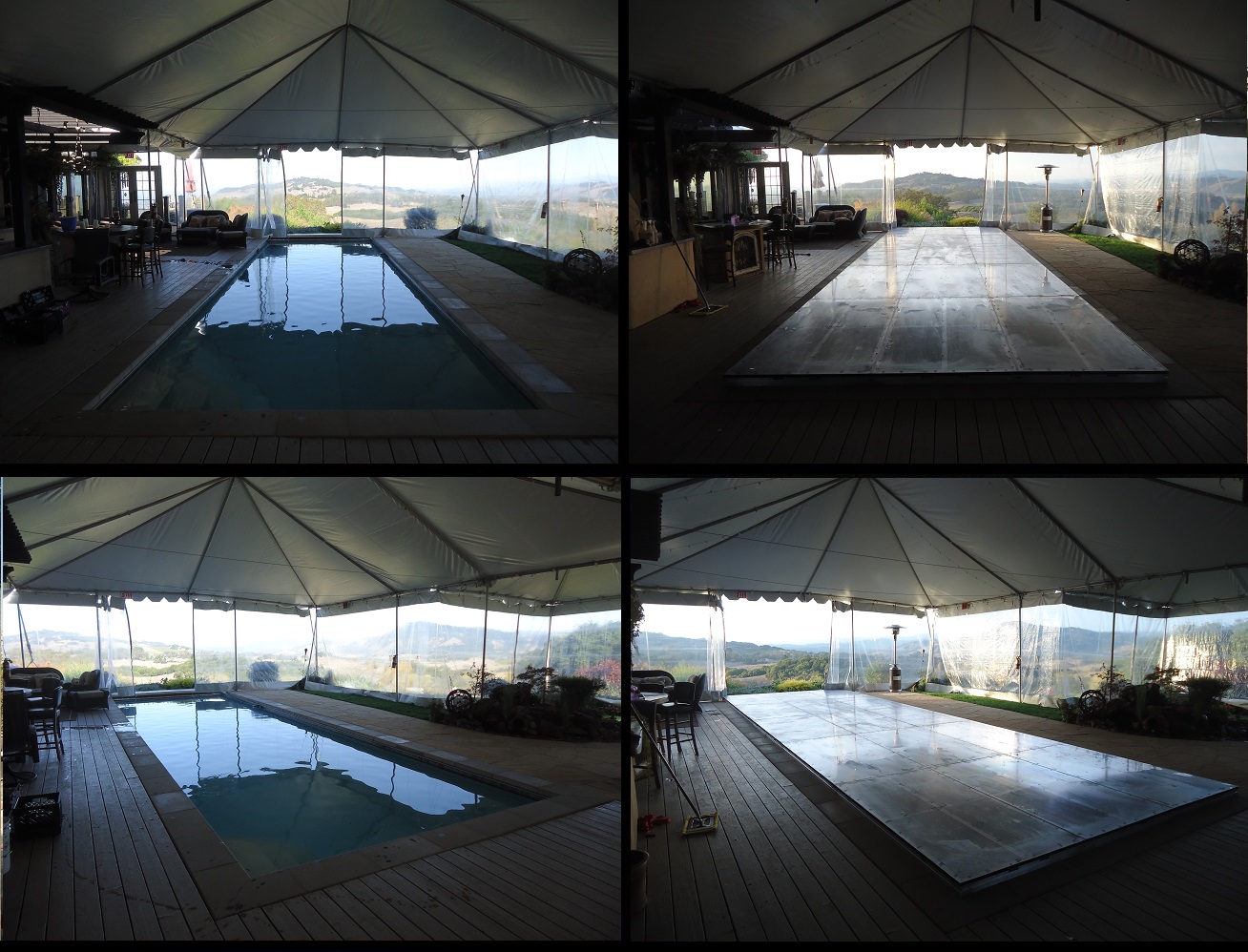 A 32×4 runway using standard black decking.

A 40×16 stage over a pool using standard black decking.

A 8×24 clear stage over a fountain and a 42×15 clear flush mount stage over a pool.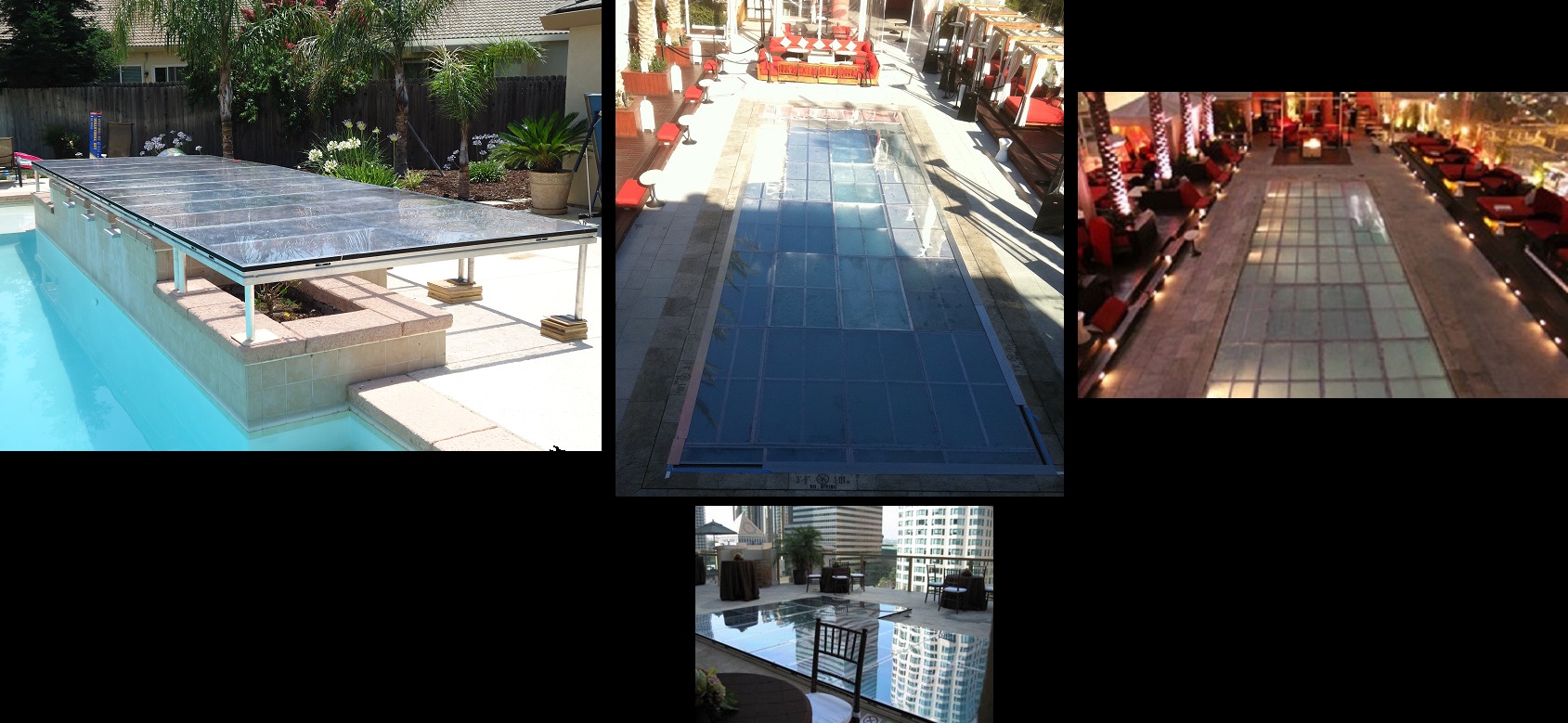 A custom clear flush mount stage over a pool with angled and rounded edges.