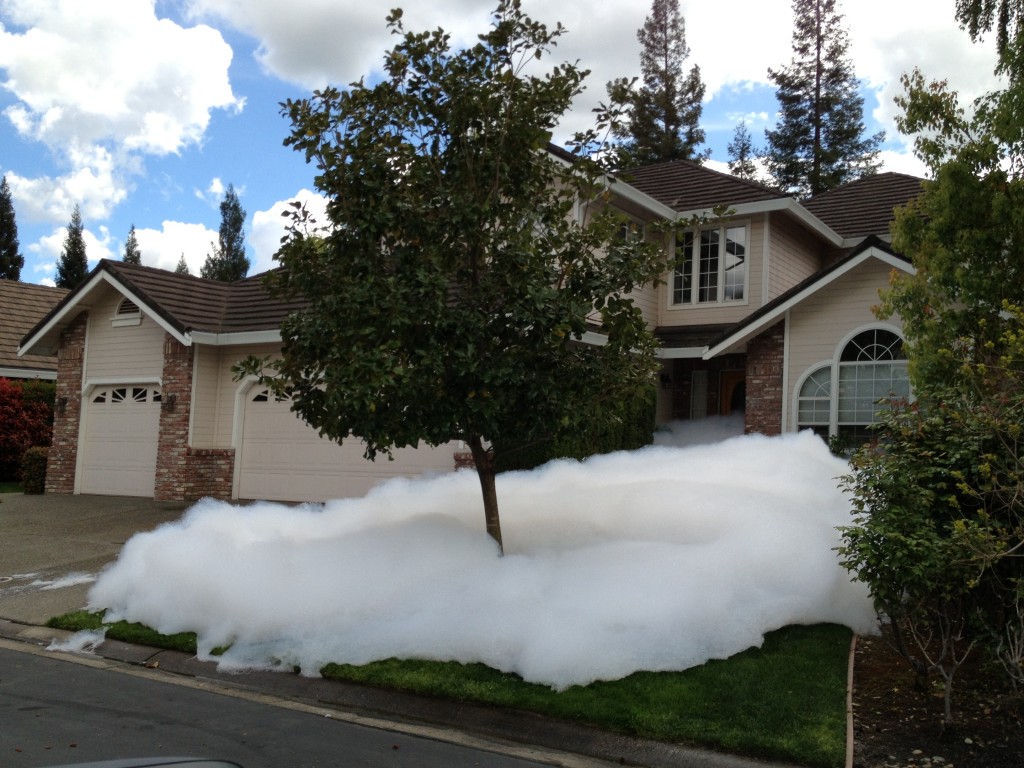 Need a foam machine for a party, night club, prank, sporting event or school event? Call Stage CMDR to rent a foam machine for your next event.
Stage CMDR's foam machine creates volumes of foam in an elevated position. It covers a 15'x15' area and brings foam 4' high in only 5 minutes! (900cfm)
How big is the actual machine? It's 18"x20"x18" and weights 42lbs.
The foam machine rental from Stage CMDR includes the machine and either 2, 4, or 6 hours of special foam solution. You will need your own standard garden hose and a 50 gallon drum or bucket/trash can, that you can find at any Wal-Mart.
Create a bubble foam party of any size, anywhere. Its great for kids, teens, adults, schools, churches, sport events, college parties, bars, clubs, grad parties, school dances and many other special events. The foam machine uses hypoallergenic foam solution which makes it fun and safe for everyone!
Stage CMDR guarantees you they have the best foam machine around!