HEAVY DUTY CROWD CRASH BARRICADE
Barricade is used to keep crowds away and to corral them into certain areas or sections. The larger the event, the more need for crowd control. The solution is crowd crash barricade. Stage CMDR offers 2 types of heavy duty barricade, aluminum (silver) and steel (black) version. Displayed below are both models.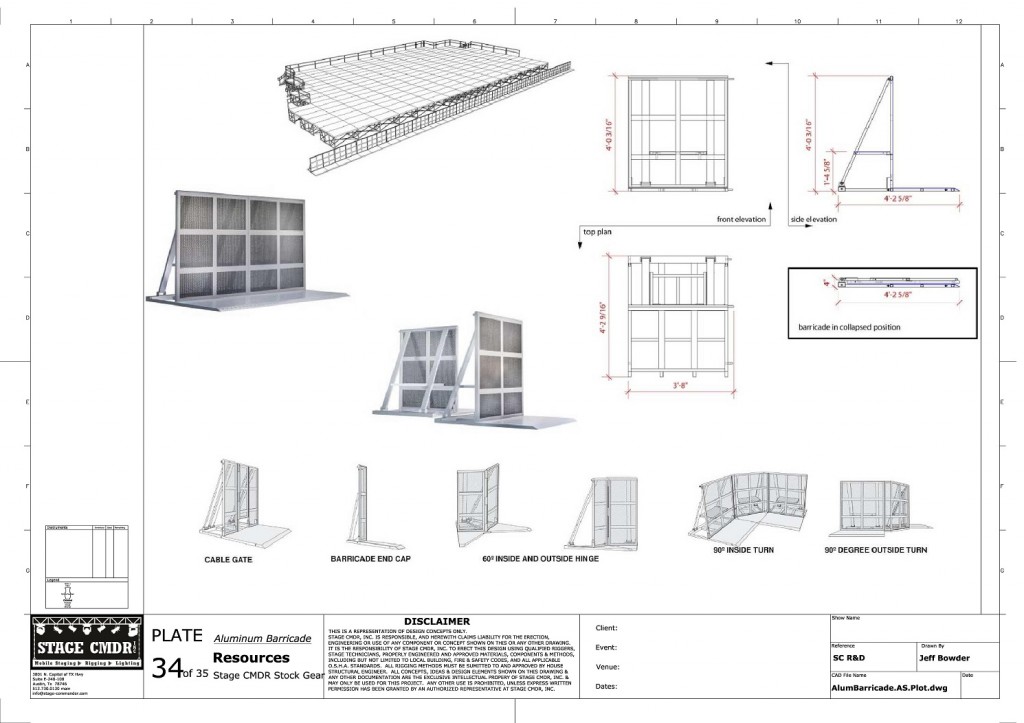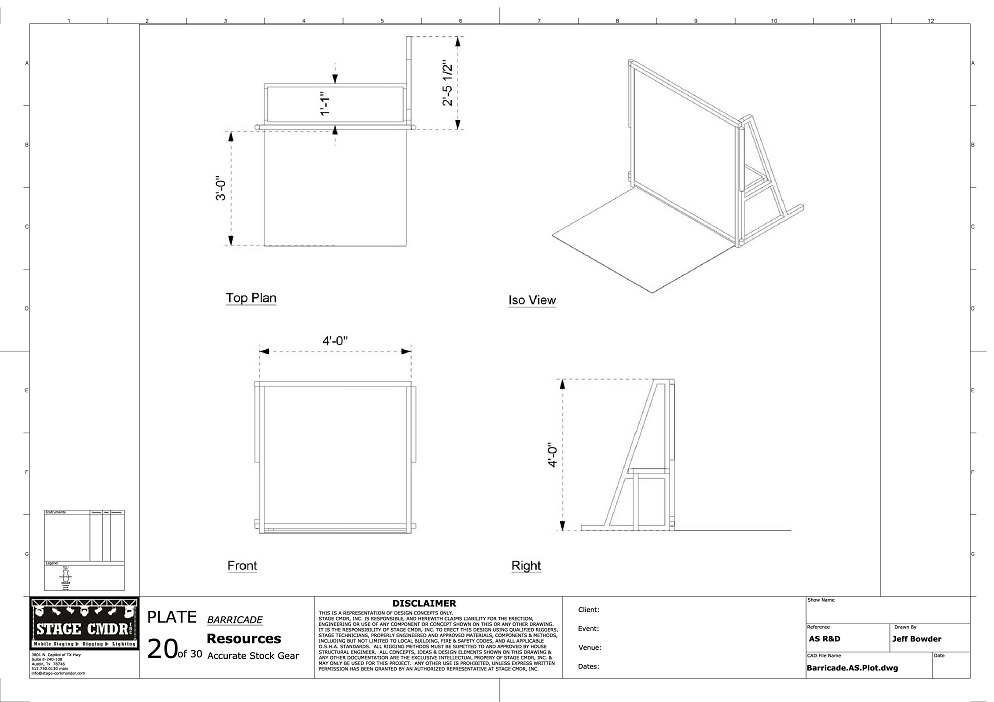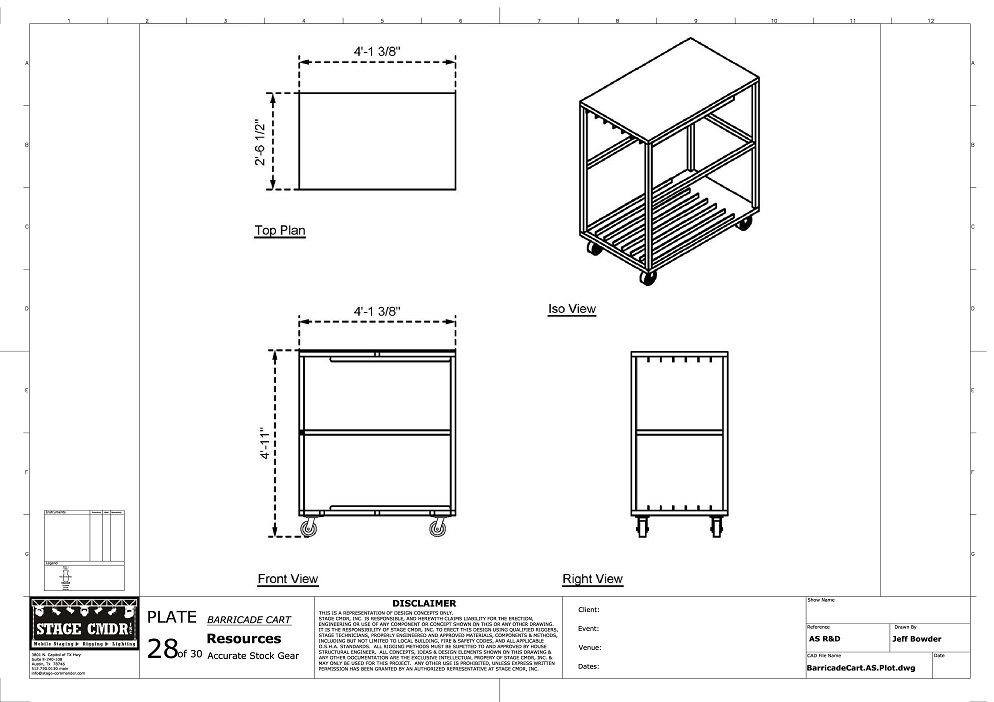 HEAVY DUTY CROWD CRASH BARRICADE PROJECTS
Sections of aluminum barricade.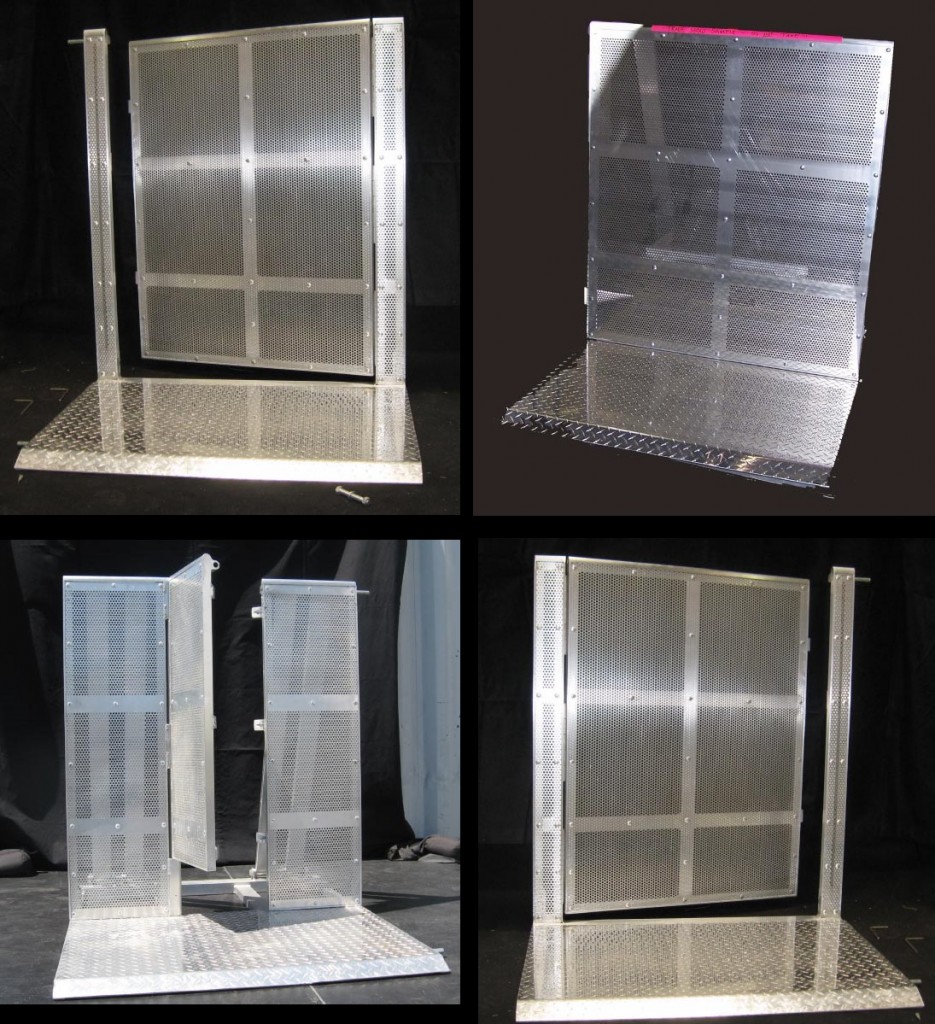 A section of black steel barricade and a snake gate.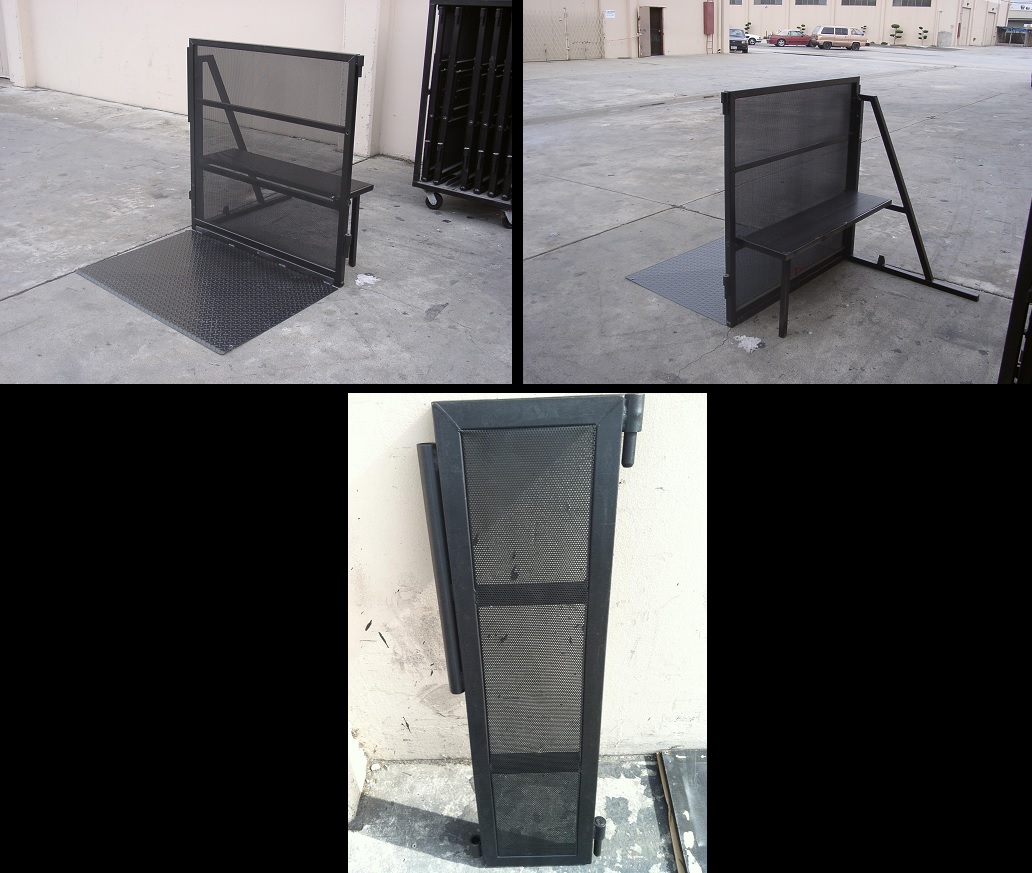 How barricade is packed and transported.

Barricade in use.