Just in time for Spring, Summer and Fall time, our new gloss colored stage deck surfaces.
Our stage decks now come in the following GLOSS colors, Red, Blue, White, Black, Gold, Light Grey, Dark Grey, Brushed Aluminum, and Diamond Plate. Each color is a high gloss shine giving the stage a slick look.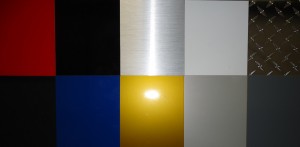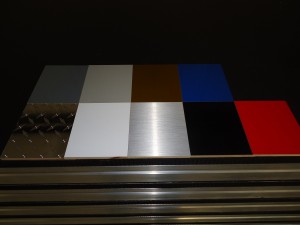 If you are wanting purple or a color like that, for a special fee, we will have our decks painted to match the custom color you are seeking.
Our standard deck surfaces are black, grated and frosted or see through clear. Pictured below is frosted (clear deck with frosted sheet) black and grated.