Spot towers and camera platforms can be made to any height up to 40-50+ feet and various widths, shapes and lengths, with or with out handrails.
They can also be used for not only follow spot operators and equipment, but also for front of house personal and equipment. Camera platforms are used for camera crew men to film video shots.
Stage CMDR prides in being one of the industries leading scaffolding structure specialists. Our staff is equipment and safety certified through our very own certification program. The Scaffold E.S. Cert program was hand written by one of our managers who comes from a well seasoned scaffold/shoring background and has earned the title "Master Scaffolder".
Make no mistake, if you need a scaffold structure for your next entertainment special event, get it right the 1st time, call Stage CMDR!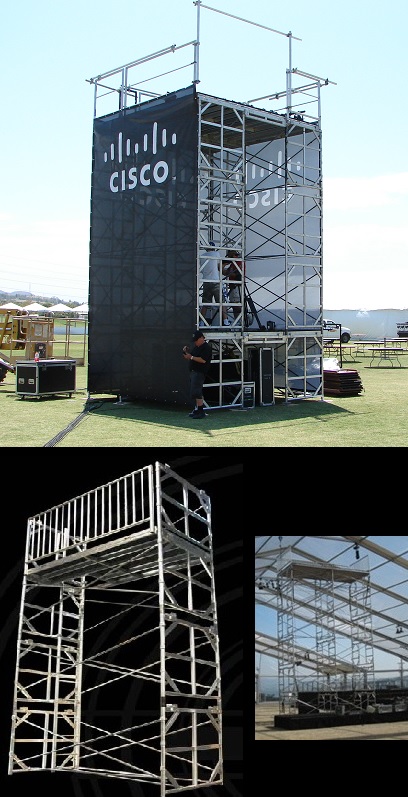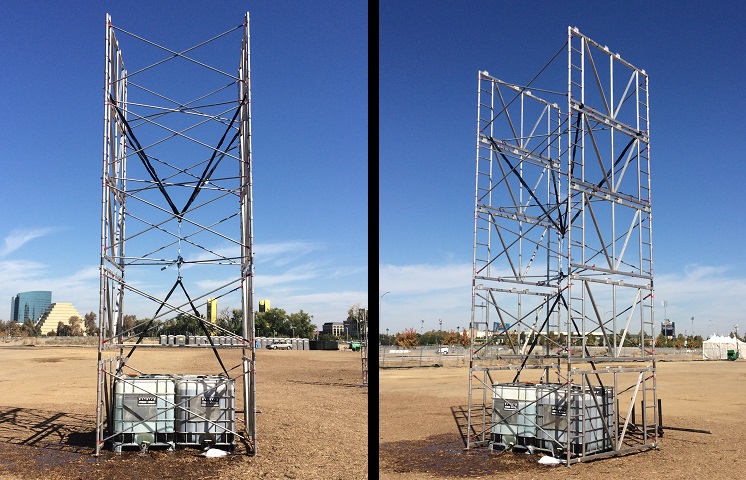 A 40×40 FOH and spot tower mezzanine structure weighted down with concrete ballast.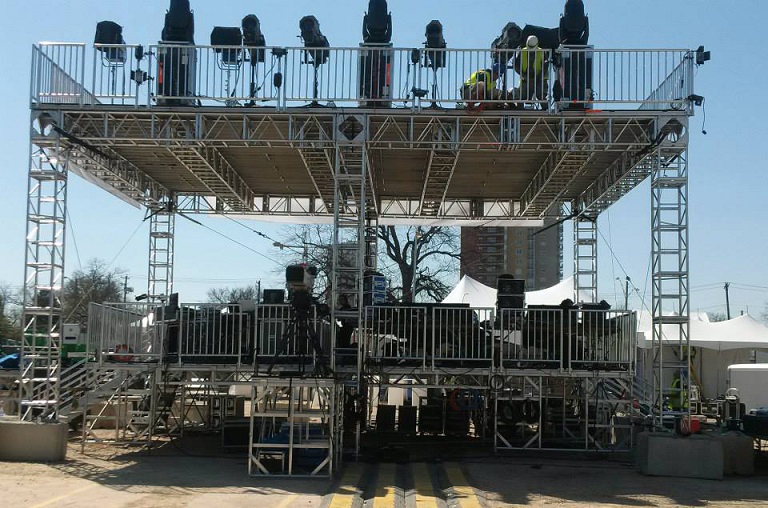 Camera platforms used to film an air show.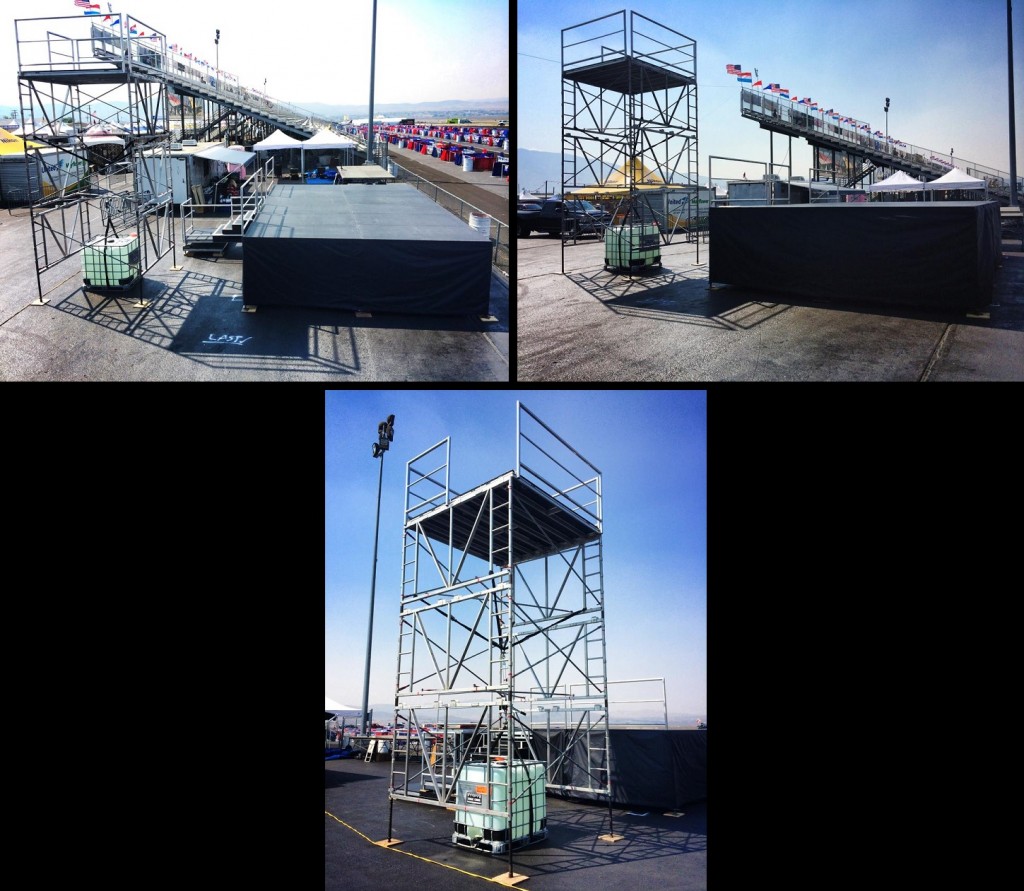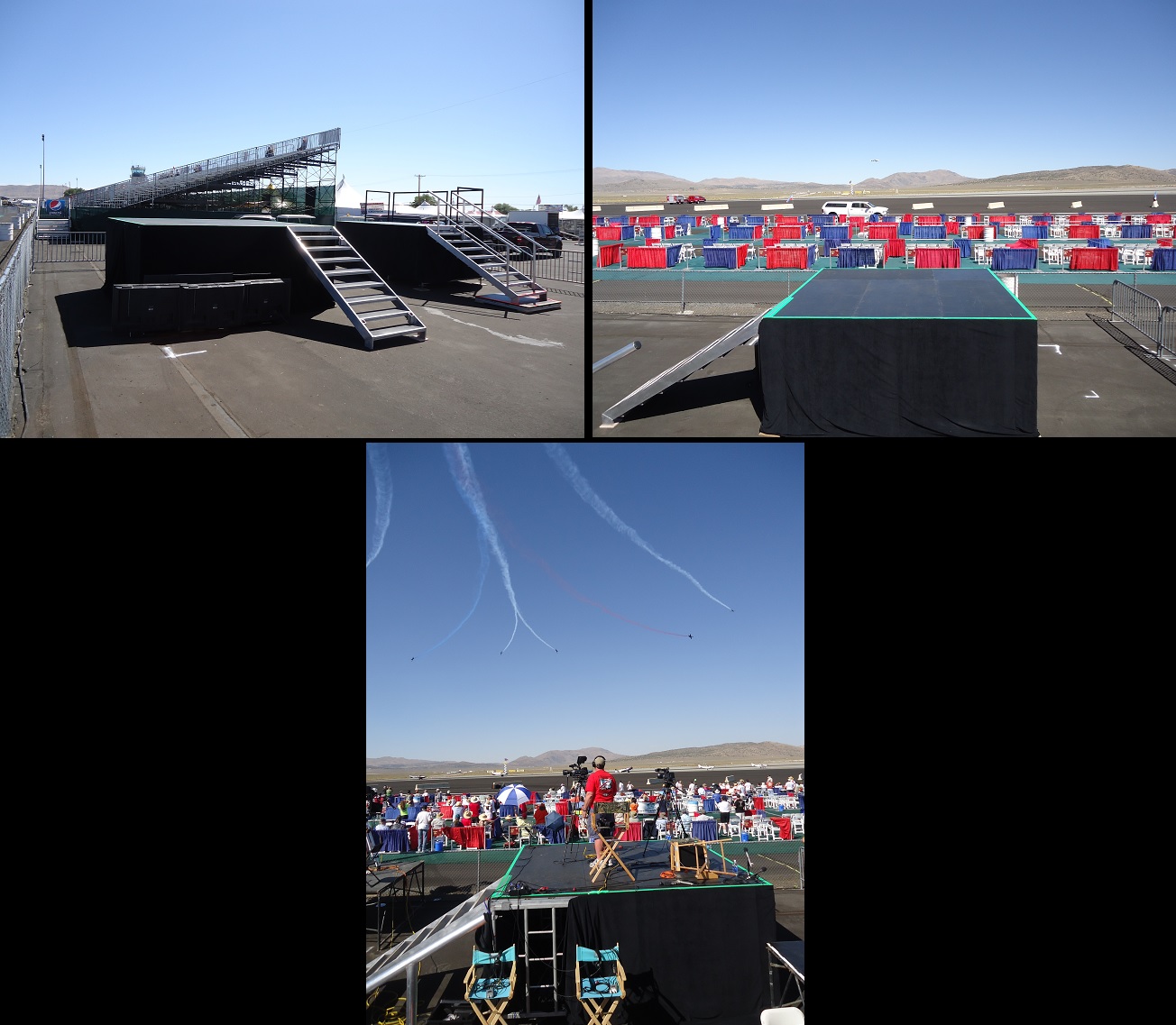 A 16×8 camera platform and a 4×8 camera platform.